Russell Brand & Ben Shapiro "Respectfully Disagreeing"
---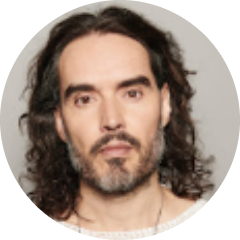 Login To Follow
spoke with #BenShapiro on my weekly podcast Under the Skin from Luminary. Ben is a very popular US conservative political commentator - he presents a daily current affairs show called The Ben Shapiro show on YouTube. His new book "The Authoritarian Moment" will be released on July 27. In this video o you can watch the first half of our conversation - if you'd like to listen to the rest (another hour) of this audio podcast you can over on Apple Podcasts here: http://apple.co/russell #BenShapiro #RussellBrand #RespectfullyDisagreeing
SHOW MORE...
---
0 Comments No Comments 😭. Be the first to post one!